Pr Stéphanie Debette, Coordonnatrice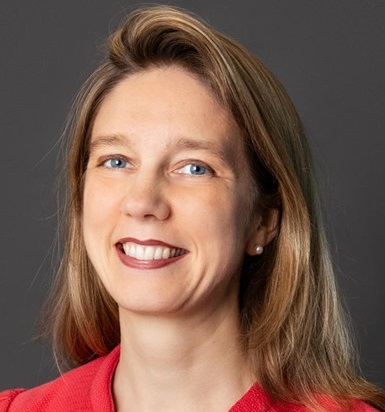 Bordeaux University
Pr Stéphanie Debette est Professeur d'Épidémiologie à l'Université de Bordeaux (UBx) et dirige une équipe sur "vascular and neurological diseases: integrative and genetic epidemiology" (VINTAGE) au Centre Bordeaux Population Health Research Inserm UMR1219. Elle pratique en tant que neurologue au Centre de Mémoire, au sein du Centre Hospitalier Universitaire de Bordeaux (CHUB).
CV résumé
Pr Stéphanie Debette est l'investigatrice principale de nombreux projets explorant les déterminants environnementaux et génétiques du vieillissement cérébral, spécifiquement du vieillissement cérébral vasculaire (ERC, ANR, JPND, IdEx). Elle est partenaire de 2 projets européens Horizon 2020 sur les mécanismes communs des Accidents Vasculaires Cérébraux (AVC) et de la maladie d'Alzheimer et un autre sur le risque d'AVC chez les patients avec fibrillation atriale et hémorragie intracérébrale. Elle est membre du Conseil d'administration de l'organisation mondiale des AVC ; et en 2017-2018, elle a occupé un poste de Professeur invité au Centre Universitaire de Kyoto pour la médecine génomique. Elle est auteur et co-auteur de plus de 60 publications, incluant premier et dernier auteur, dans Nat Genet, Lancet Neurology, BMJ, Circulation (H-Index WOS : 37).  En tant que présidente de l'International Stroke Genetics Consortium (ISGC) et membre du Steering Comittee de recherche du consortium CHARGE (cohortes pour la recherche sur le coeur et le vieillissement en épidémiologie génomique), elle a développé de nombreuses collaborations internationales. Elle a organisé et coordonné des panels d'experts dans le cadre des dissections (menant à des publications dans Nat Genet et Lancet Neurol). Aussi, depuis 2015, elle (co-)organise une école d'été annuelle unique sur la neuroépidémiologie dans le domaine omique, Neurepiomics, qui a eu lieu à Bordeaux, Boston, et Kyoto, avec des experts internationaux.
Elle est également la fondatrice de l'initiative philantropique Music for the Brain.
Listes de cinq publications majeures peer-reviewed
• Malik R, Chauhan G, Traylor M, Sargurupremraj M, […], Seshadri S, Fornage M, Markus HS, Howson JMM, Kamatani Y, Debette S*, Dichgans M* *co-corresponding authors. Multi-ancestry genome-wide association study of 520,000 subjects identifies 32 loci associated with stroke and stroke subtypes. Nat Genet. 2018;50:524-537. https://www.ncbi.nlm.nih.gov/pmc/articles/PMC5968830

• Chauhan G, Arnold CR, […], Debette S. Identification of additional risk loci for stroke and small vessel disease: a meta-analysis of genome-wide association studies. Lancet Neurol, 2016;15:695-707. https://www.ncbi.nlm.nih.gov/pmc/articles/PMC4943223

• Debette S, Kamatani Y, […], Lathrop M, Leys D, Amouyel P, and Dallongeville J. New insight into the pathogenesis of cervical artery dissection: A genome-wide association study. Nat Genet. 2015; 47(1):78-83. https://www.ncbi.nlm.nih.gov/pmc/articles/PMC5824623

• Debette S, Compter A, [...] Arnold M, Bousser MG. Epidemiology, pathophysiology, diagnosis, and management of intracranial artery dissection. Lancet Neurol 2015;14:640-6. https://doi.org/10.1016/S1474-4422(15)00009-5. PMID:25987283

• Debette S, Markus HS. The clinical importance of white matter hyperintensities on brain magnetic resonance imaging: systematic review and meta-analysis. BMJ. 2010; 341. https://www.ncbi.nlm.nih.gov/pmc/articles/PMC2910261/
Listes de publications sélectionnées
>160 articles dans PubMed, H-index : 37 WOS (52 google scholar), 5854 citations (WOS)
• Mishra A, Chauhan G, Violleau MH, Soumare A, Vojinovic D, Jian X, Bis J, Li S, Saba Y, Yang Q, Bartz T, Hofer E, Zhu Y, Mazoyer B, Lathrop M, Schmidt H, Van Duijn C, Ikram MA, Longstreth WT, Fornage M, Seshadri S, Joutel A, Tzourio C, Debette S. Association of variants in HTRA1 and NOTCH3 with MRI-defined extremes of cerebral small vessel disease in older community persons: an exome sequencing study. BRAIN, 2019, in press
• Duperron MG, Tzourio C, Sargurupremraj M, Mazoyer B, Soumaré A, Schilling S, Amouyel P, Chauhan G, Zhu YC, Debette S. Burden of Dilated Perivascular Spaces, an Emerging Marker of Cerebral Small Vessel Disease, Is Highly Heritable. Stroke. 2018 Feb;49(2):282-287. doi: 10.1161/STROKEAHA.117.019309. Epub 2018 Jan 8. PMID:29311265

• Debette S, Schilling S, Duperron MG, Larsson SC, Markus HS. Clinical significance of MRI-markers of vascular brain injury. A systematic review and meta-analysis. JAMA Neurol. 2018 Oct 22. doi: 10.1001/jamaneurol.2018.3122. PMID:30422209
• Woo D, Anderson CD, Maguire J, Fornage M, Lee JM, Seshadri S, Markus HS, Majersik JJ, Jimenez-Conde J, Crawford K, Lindgren AG, Debette S. Top research priorities for stroke genetics. Lancet Neurol. 2018 Aug;17(8):663-665. doi.org/10.1016/S1474-4422(18)30243-6. PMID: 30033056

• Duperron MG, Tzourio C, Sargurupremraj M, Mazoyer B, Soumaré A, Schilling S, Amouyel P, Chauhan G, Zhu YC, Debette S. Burden of Dilated Perivascular Spaces, an Emerging Marker of Cerebral Small Vessel Disease, Is Highly Heritable. Stroke. 2018; 49:282-287. https://www.ahajournals.org/doi/pdf/10.1161/STROKEAHA.117.019309

• Schilling S, Tzourio C, Soumaré A, Kaffashian S, Dartigues JF, Ancelin ML, Samieri C, Dufouil C, Debette S. Differential associations of plasma lipids with incident dementia and dementia subtypes in the 3C- Study: A longitudinal, population-based prospective cohort study. Plos Med 2017 14(3):e1002265. https://www.ncbi.nlm.nih.gov/pmc/articles/PMC5369688/

• Adams HH, Hibar DP, Chouraki V, Stein JL, Nyquist PA, Rentería ME, Trompet S, Arias-Vasquez A, Seshadri S, Desrivières S, Beecham AH, Jahanshad N, Wittfeld K, Van der Lee SJ, Abramovic L, Alhusaini S, Amin N, Andersson M, Arfanakis K, […], Van der Wee NJ, Van Duijn CM, […], DeCarli C, Schmidt H, Martin NG, De Craen AJ, Wright MJ, Launer LJ*, Schumann G*, Fornage M*, Franke B*, Debette S*, Medland SE*, Ikram MA*, Thompson PM*. * starred last authors Novel genetic loci underlying human intracranial volume identified through genome-wide association. Nat Neurosci. 2016; 19:1569-1582. https://www.ncbi.nlm.nih.gov/pmc/articles/PMC5227112/

• Debette S, Ibrahim Verbaas CA, Bressler J, […], Tzourio C, Papassotiropoulos A, Bennett DA, Ikram MA, Deary IJ, van Duijn CM, Launer L, Fitzpatrick AL, Seshadri S, Mosley Jr TH, for the CHARGE Consortium. Genetic variants in immune and ubiquitin pathways associate with verbal memory. Biol Psy. 2015;77:749-63. PMC4513651
---